Washington Marketing Group and The List Store were founded by William and the late Joanna Shaker in 1987.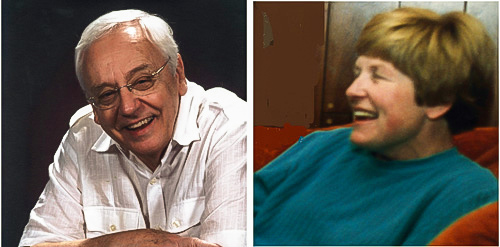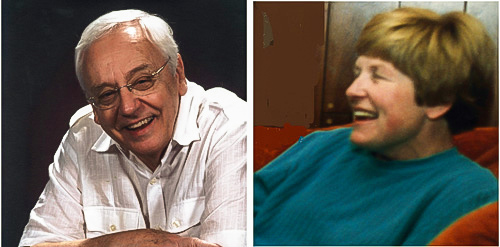 Bill and Jo Shaker
Jo, an RN, was previously president of Total Patient Care, a 600 employee home health care and hospital-staffing agency she founded in 1979, which worked closely with Hospice during its founding in Northern Virginia, providing staffing and training. Active in Republican politics, she was an At-Large Delegate to the 1976 Kansas City Convention for Ronald Reagan.
In 1982 with the encouragement of President Reagan she founded Heart to Heart Foundation and the American Council for Health Care Reform. Heart to Heart raised money to provide free home nursing care to the needy, and helped provide funding for cancer vaccine research at George Washington University. The American Council for Health Care Reform worked to repeal stifling regulations at the state level, and fought against legislation introduced by Sen. Ted Kennedy in 1984 that would have provided for the federal takeover of the American healthcare system. With the help of Washington Marketing Group, she helped expand the Council to more than 500,000 members in 1993-94 as it led the battle to defeat HillaryCare.
Bill serves the Washington Marketing Group and The List Store as Chief Executive Officer,
has been a mover and a shaker in creative and direct response marketing and strategic
planning for more than 25 years. Prior to founding the Washington Marketing Group and the List Store, he was executive vice president of the National Tax Limitation Committee, vice president of the National Legal Center for the Public Interest, and a strategic planner and public relations/marketing executive with the Dow Chemical Company.
A registered professional engineer, he is a graduate of the University of Southern California,
and holds an MS in Industrial and Systems Engineering with a Minor in Marketing from the
University of Michigan. He authored the Tax Limitation Constitutional Amendment, passed
by referendum in Michigan, and sponsored by a grassroots organization, which he founded. As consultant to HUD, he originated the model for Free Enterprise Zones, and his testimony to the Senate Finance Committee was credited by Chairman Russell Long, et al, as a major factor in defeat of Nixon's Family Assistance Plan (guaranteed annual income plan).
He edited Electric Power Reform (University of Michigan), the pioneering reference book that laid groundwork for deregulation of electric power, published the Millennium edition of The Man of Galilee, which Washington Marketing Group distributed through direct mail, and is author with Judith A. Johnson of Haygood' Rock, which will be published later in 2023